The best time to buy a house in South Africa may be a lot easier than you might expect. Usually people in South Africa are prone to buying houses during spring time. But statistics show that re-thinking seasons may yield different results in the long run.
More Interest: How to find good repossessed homes
At first glance buying a house in spring comes from people's need to change something in their lives.
After a long winter during which they were bound to stay indoors for a long time, many families re-evaluate their living situation. And often decide it could be time for a move.
Another reason for which people tend to buy a home in spring stems from their children's need of having a better transition between schools.
By deciding to move into a new house during spring, parents and children can avoid the risk of poor adaptation. Or staying behind schedule.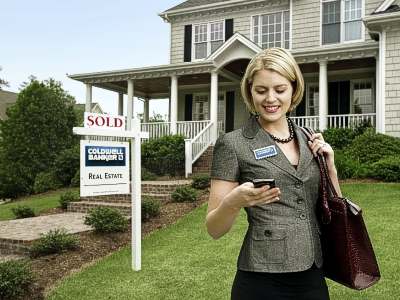 However, more often than not, some of the most serious property buyers show clear intentions during autumn and winter. This is because life has its many unpredictable faces. By having to confront either a divorce, an unexpected pregnancy, or simply getting a career change.
Even though spring will get a lot of people out of their houses and into the marketplace, most of them are "window-shopping" or testing the water.
Those who are truly in the need of a new house may come in few numbers. But they are the ones who will seal the deal on a new house during autumn and winter.
Best Time to Buy a House – What the Experts Say
Estate Agents claim that spring actually starts in the middle of the year. With listings tailing off throughout the entire spring and summer.
The numbers start falling in November, gradually getting lower with each month until winter.
The problem with autumn and winter is the fact that the days are getting shorter. The weather is not truly welcoming for house hunting or moving.
Most sellers believe in the misjudgment that buyers may be a lot busier during the colder seasons. So they're not fully motivated to list their house on sale.
Timing is Key on the best Time to Buy a House in SA
Before deciding what the best time to buy a house is you need to make sure that your moving schedule between one house to another does not stretch over a month.
This will give your agent enough time to seal the deal in due time and enable you to move in care free.
There are many situations in which a buyer will want to buy an unfinished house that is still being built.
It is extremely important to talk to the contractors to let you know when they will be able to finish. If they claim they'll finish in 6 months, always plan to move in after 8 or more to be on the safe side.
Another reason to look for homes throughout South Africa during winter is the fact that the competition is a lot lower than in spring.
This way, any buyer can browse a variety of great looking houses without having to try and out-bid other potential buyer's offers.
Good Months to Purchase a Home
The statistics shown by Realty Trac indicate that buyers may receive a different discount depending on the month.
For example, in June the likelihood of receiving a discount is of -1.2% while in April a buyer may receive a maximum of 2.6%.
In many aspects, real estate agents claim that the best month to buy a house is April. Because it unifies all the necessary conditions in doing so.
It's not too cold to go out, the days are still long enough. And the competition starts to lower down significantly.
Related: Checklist for buying property
Even though statistics claim that mid autumn may be the best period for house hunting, every buyer must keep in touch with their estate agents.
This is because agents are able to persuade house owners into listing their house for sale if the opportunity rises.
Get Some Help from an Estate Agent
Before deciding when the best time to buy a house is, you need to contact a professional. One that will help you in taking the best decision for your needs.
After all, buying a house requires careful analysis and patience. So a well thought out plan may help you achieve your dream in no time.
Whatever time of year you decide to purchase a new home in South Africa the most important point to consider is your financial situation.
It goes without saying that if you cannot make bond repayments in the future due to unexpected events such as being laid off work.. You could end up in a position where your home gets repossessed.